In Mas Vilar we offer dining service for our customers, so you can choose the daily menu for lunch and for dinner. We offer a homemade, natural and balanced cuisine, and we use local suppliers and ingredients.
All bookings include a complete buffet with typical Catalan bread, tomato, cold meat, butter and jam, sweet cakes, fruit, cereals, eggs, organic fruit juice, coffee and tea.
We love cooking using all kinds of vegetables, meat and fish. In case you needed a vegetarian option or you have any intolerance, please request beforehand so we can adapt the menu.
Here you have some examples: rice with mushrooms, butifarra with pears, pasta with seasonal vegetables, pea thick soup with mint, pork filet with red pepper jam…
We love adding wild and aromatic plants and products from our own garden and farm. We show it below!
Among the nature, in Mas Vilar we have a small area with an organic garden with some vegetables, herbs and fruits. Our vegetable patch is productive from spring to autumn due to the climate.
We grow lettuces, cucumbers, pumpkins, courgettes, tomatoes and more medicinal and edible plants like arugula, basil, oregano. Some fruit trees give us apples, figs and wild fruits.
We do not use chemical products in our garden and we try to practice permaculture: plants and insects coexist. When we cannot get it, we use natural remedies.
Local product and homemade ratafia
We have a good variety of local craft beer and some other local products because we support local producers. We love the typical Catalan liquor called Ratafia. We make it once a year; make it with us or simply taste it. This liquor is not to be missed!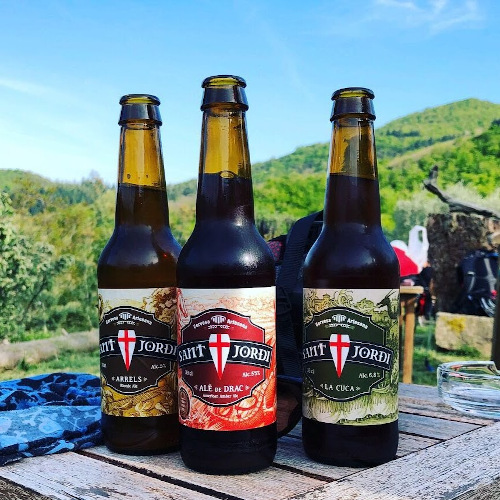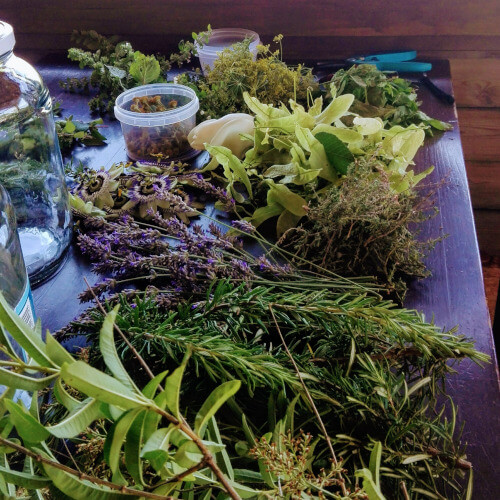 Would you like to stay some days?
Montseny Natural Park. Carretera de Santa Fe, s/n 17401 Arbúcies, Girona. – Turisme Catalunya Registration Number Pg 00823.
We are also in social media